AUBC creates win-win situations for its partners!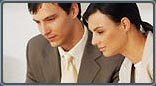 AUBC is a business platform to link businesses in Ukraine or Austria with each other.
Our partners are:

Serious and respected individuals,
AUBC connects the real decision makers!

Experienced Corporations
AUBC conncets well matching partners!

as well Institutions.
AUBC connects different cultures!

AUBC is carefully selecting all partners in order to ensure trust, exclusivity and win-win situations!





AUBC Huk & Partner


Rathausplatz 8
A-1010 Wien, Austria

Tel: 0043 (720) 933039
Fax: 0043 (720) 933039 99
Email: office@aubc.at
www.aubc.at